Our womens arm and leg warmers section here at Superheroes Direct includes items inspired by your favorite TV shows, movies, video games, and comic book characters. Shop here for accessories will will accent your arms and legs, and keep them warm, from comic book giants like Marvel and DC Comics, hit TV shows such as Doctor Who, Star Trek, and Game of Thrones, and movies such as The Lord of the Rings, The Hobbit, Harry Potter, and more. With our helpful filters, we make it easy to sort through our selection with ease. Choose your preferred price range, color, character, and more to find the right accessory for you. Keep checking back for more updates to our womens arm and leg warmers category as they become available here at Superheroes Direct.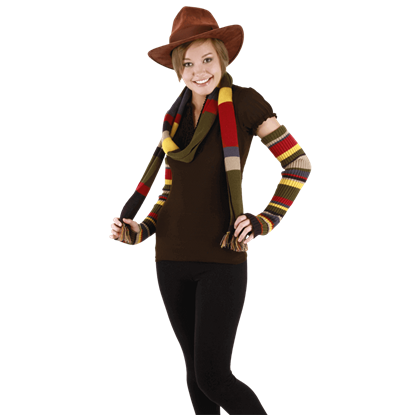 Item # LU-431652
Perfect for the Whovian who wants to stand out from the crowd, these Doctor Who Fourth Doctor Arm Warmers are fashionable, warm, and provide highly coveted classic Doctor Who geek cred. These look smashing with a fedora and long scarf!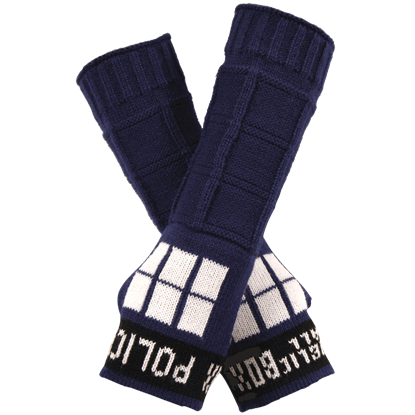 Item # LU-431653
Keep calm and wear these arm warmers - perfect for fighting the cold outside or in your office. The Doctor Who TARDIS Arm Warmers make a great gift for anyone who loves traversing time and space with the Time Lord known as The Doctor.