One of the most highly educated and intellectual members of the X-Men, Hank McCoy first appeared in 1963 and gained his blue, furry look in 1972. Known as Beast, he possesses superhuman strength and a menacing physique that features feline and simian qualities. Since his debut as a founding member of the X-Men, Beast has been a character in video games, television series, and many X-Men films, including X-Men Apocalypse and Days of Future Past. Fans of Beast will find collectibles and apparel featuring this mutant here at Superheroes Direct, including POP Figures of his classic look and t-shirts where he appears with fellow members of the X-Men. Keep checking back here at Superheroes Direct for updates to our supply of Beast apparel and collectibles as it becomes available.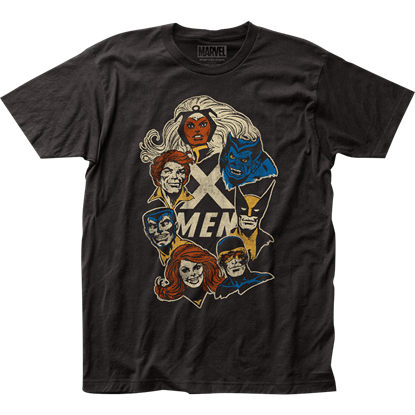 Item # IM-XMEN14
One of the most popular superhero teams of all time, the X-Men have welcomed numerous mutants into their ranks over the years. The X-Men Faces T-Shirt displays a graphic featuring the faces of some of the classic comic characters.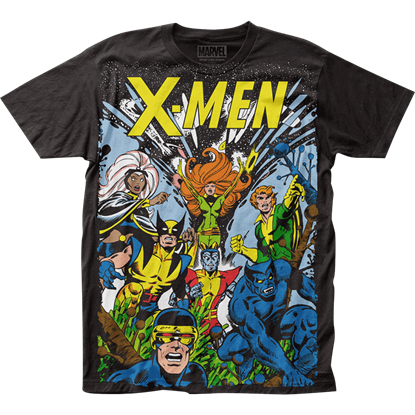 Item # IM-SUBXM02
When they come together as a team, the X-Men are the most capable superhero team of all time. The X-Men Group T-Shirt features a graphic print with some of the most popular mutants, and is a licensed piece of Marvel Comics apparel.