A twisted criminal turned supervillain, Carnage was known as Cletus Kasady until his exposure to the alien symbiote within fellow villain Venom on Rykers Island. Combining the powers of the symbiote with his preexisting love of chaos and lack of morality, Carnage became one of the deadliest antagonists opposing Spider-Man. Appearing in animated series, comics, and video games since his 1991 debut, fans of this wicked serial killer should check out our supply of Carnage collectibles and apparel at Superheroes Direct. We offer drinkware items such as sculpted mugs featuring Carnages gruesome grin, soft fleece throw blankets featuring highly detailed graphics, stylish Carnage t-shirts, and more. Keep checking back here at Superheroes Direct for more updates to our collection of Carnage collectibles.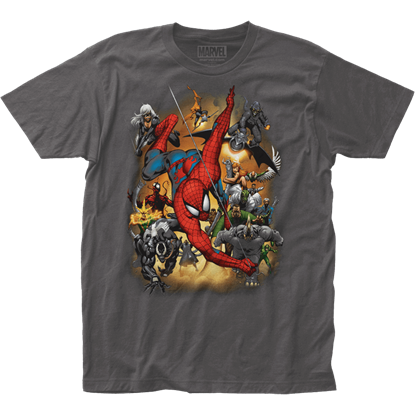 Item # NW-SMAN17
Being chased by a mob of supervillains is nothing new for our favorite Spidey of the Marvel Universe. By trusting in his web-slinging ability, he maintains the lead in the image featured on the Spider-Man Villains Attack T-Shirt.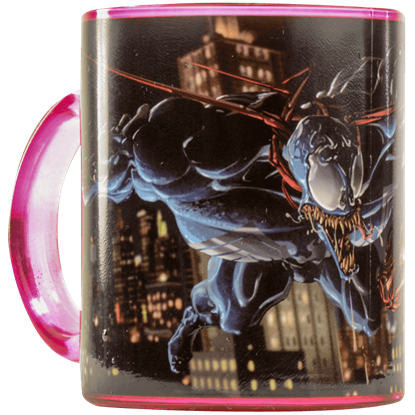 Item # NW-CMG-ME-VNCN
Bringing up baby in the big Apple is sure to cause stress, but Venom and Carnage have taken the family feud to extreme levels, dueling atop the skyscrapers of New York. This Venom and Carnage Fight Glass Mug depicts the epic battle.