First appearing as a mysterious burglar and jewel thief, Catwoman is an enduring but enigmatic character, with several histories and fates within the DC Universe portraying her with varying degrees of evil and good. Most known for her femme fatale tendencies and slick black catsuit, Superheroes Direct provides fans with a variety of apparel and collectibles featuring the ambiguous Catwoman. We offer various masks and costumes for both adults and children, perfect for transforming into Catwoman for a day. Let our t-shirts and accessories add some of Catwomans sleek appeal to any of your casual outfits. Our drinkware, busts, POP figures, playing cards, and more all make great collectibles to display in any superhero themed home.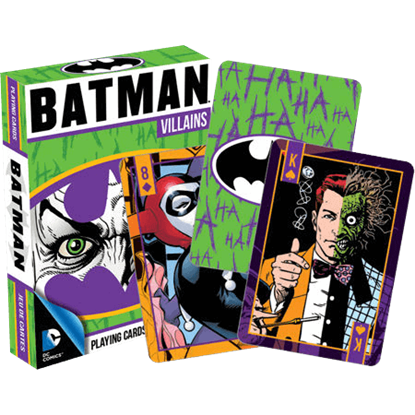 Item # ND-52265
While superheroes get most of the attention, sometimes the villains deserve interest, as well. The DC Comics Batman Villains Playing Cards let you to show your support for the many clever enemies of the Dark Knight with a 52-card deck.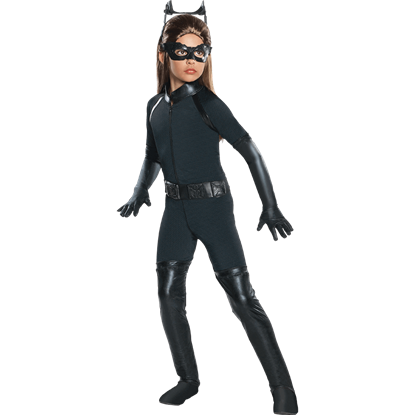 Item # RC-881288
No cat burglar is better known than the infamous Selina Kyle from the DC Comics universe. With the help of the Girls Deluxe Catwoman Costume, your child can dress up like the character from the Dark Knight Rises film this Halloween.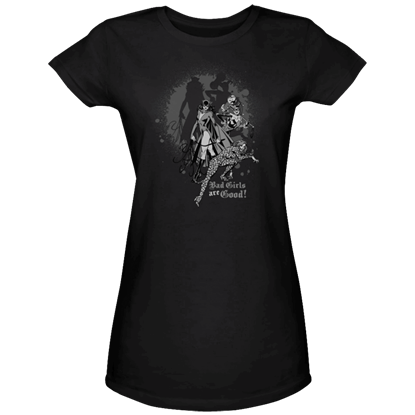 Item # ZB-3699
An exquisite shirt for any lady who loves her comic book villainesses to include this interest within her style, the Womens DC Bad Girls are Good T-Shirt features a spectacular graphic of Cheetah, Catwoman, and Harley Quinn.