It is always time for your favorite fandoms here at Superheroes Direct, and our selection of clocks is here to prove it. We offer clocks from a variety of pop cultures, including iconic movies and series like Star Wars and Star Trek, with graphics from their classic films and shows. Excellent gifts, these clocks look stunning in any home and as part of pop culture collections. Use our handy filters to sort through our entire collection by your favorite character, movie, TV show, game, color, price range, and more to find the perfect item for you. Keep checking back here at Superheroes Direct as we add more pop culture collectibles to our selection of clocks.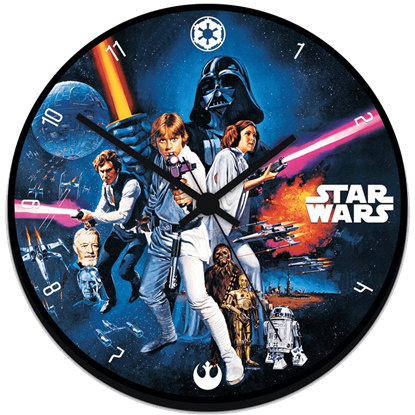 Item # VP-99089
It is always time for Star Wars! The Classic Star Wars Wall Clock, displaying an original Episode IV movie poster design, makes a great accent for any fans room. Hang the round clock on your wall to show your love for the films!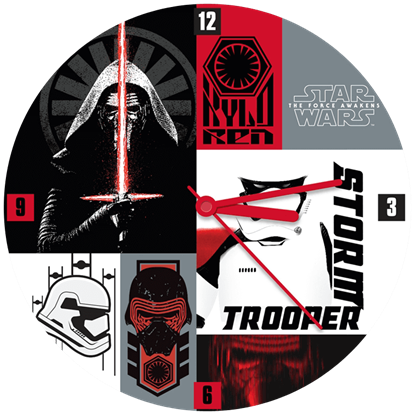 Item # VP-55035
Kylo Ren and stormtroopers of the First Order are displayed in high contrast designs. With stylized images of their masks and the logo of the First Order, this Star Wars The Force Awakens Wall Clock is the perfect accent to any room.