Who better to entrust your cookies with than a superhero? At Superheroes Direct, let our selection of cookie jars safely guard your baked goods from the forces of evil as well as hungry friends and family looking to spoil their dinner. Our Cookie Jars category features kitchen accessories inspired by your favorite heroes and villains of the comic book world, as well as other iconic pop culture characters. A perfect way to bring superhero style to every corner of your home, our collectible cookie jars make excellent gifts for any hardcore comic fan. Both fun and functional, these are versatile containers suitable for holding a variety of kitchen essentials, such as rice, flour, or sugar.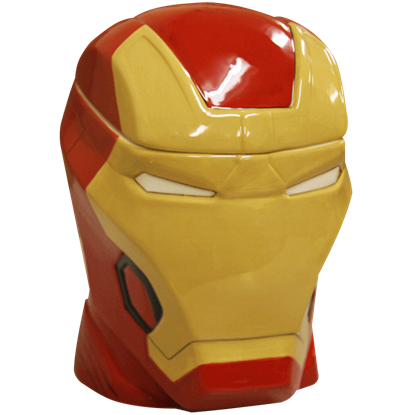 Item # NW-CJR-AUM2-IRONMAN
Have you ever wanted to get inside Tony Starks head? This Iron Man Cookie Jar allows you to do just that. This collectible superhero container is also great for storing baking ingredients or other items if you run out of cookies.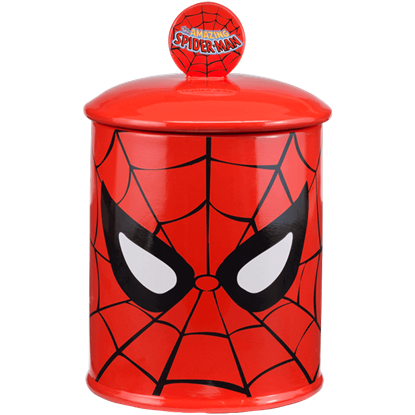 Item # VP-26041
The perfect addition to any collectors treasures, the Spider-Man Ceramic Cookie Jar will have everyones favorite web-slinger standing guard over your treats! This superhero cookie jar features a bold and bright Spider-Man design.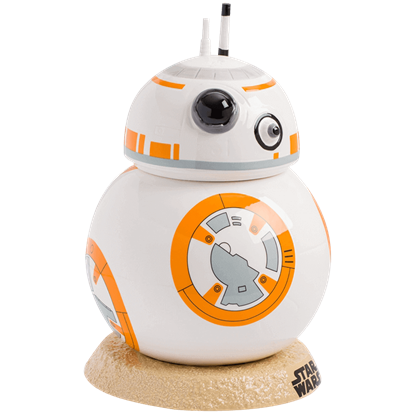 Item # VP-99241
Entrust the care of home-baked goodies to this loyal astromech droid. Just like his movie counterpart, this BB unit takes every mission seriously. Thanks to the Star Wars BB-8 Ceramic Cookie Jar, no scrumptious treat shall go to waste.