The criminal underworld has owned the streets of Hells Kitchen for far too long. Neither an oath to uphold the law, nor blindness, prevents Matt Murdock from assuming the vigilante role of the Daredevil. While his day job requires dishing out justice in black and white, he punishes criminals in murkier shades. The Daredevils lack of sight does not slow him down, in fact, it has enhanced other senses, allowing him to move with skill and ferocity. The Daredevil TV Series has attracted Marvel fans globally. Here at Superheroes Direct, we enjoy watching this series from our own corner as well. We also delight in collecting things to commemorate a beloved superhero. We have a fine assortment of Daredevil treasures you are sure to love. Our search for proper apparel has led to the discovery of T-shirts, hoodies, socks, and much more. It is our goal that collectibles such as cute POP characters, fierce action figures, and nifty keychains are readily available to every Daredevil fan. Check our assortment on a regular basis, you never know what may appear.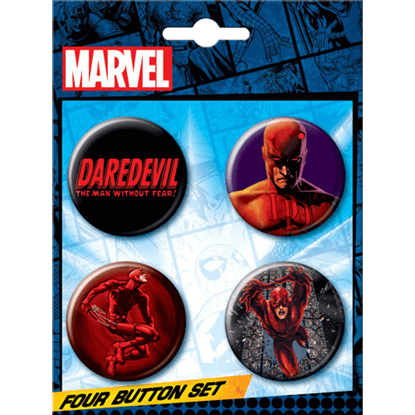 Item # AT-84593BT4
No limitations exist for one who knows how to use what is available. Nothing can stop the brave Daredevil in a determined quest against crime and injustice. Observe his bold image in the Daredevil Man without Fear Button Set.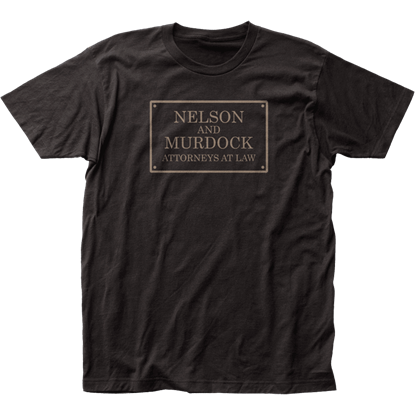 Item # NW-DDN02
Show support for your favorite law firm by wearing the Nelson And Murdock Attorneys At Law T-Shirt. Daredevil fans, who enjoy the Netflix series as well as the comics, will be impressed by the image featured on this relaxed fit tee.