You will flip over the selection of kitchen utensils and gadgets available at Superheroes Direct! Bring your love of pop culture into one of the busiest rooms in any house. Whip up a batch of pancakes with a Deadpool spatula, slice up a pepperoni pie with the Teenage Mutant Ninja Turtles pizza cutter, or make your holidays extra festive with sugar cookies featuring your favorite comic book characters. Declare your allegiance with DC or Marvel themed accessories, or create a magical mood with items from Harry Potter, Lord of the Rings, and more. You can also serve your food with a variety of other pieces of flatware and tableware, including plates, bowls, forks, knives, spoons, and more. Check back often as Superheroes Direct is always updating our inventory of kitchen accessories, including our utensils, with more items based on favorite characters from comics, tv, and films.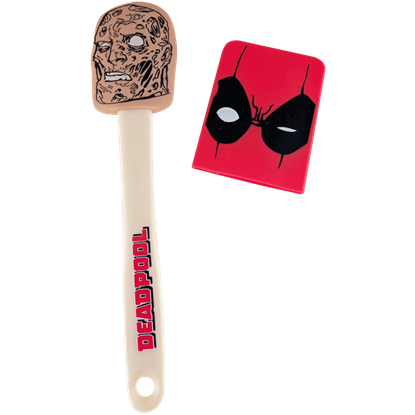 Item # NW-SPT-MU-DPSV
Who loves the smell of 372,844 pancakes in the morning? Deadpool, thats who. You can bring the smell of victory into your house when you use this Deadpool Spatula with Removable Mask for cooking up a stack of flapjacks or tasty tacos.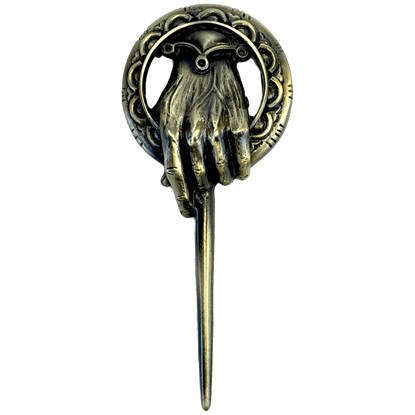 Item # FE-408357
When you need a bottle of ale that needs to be opened, reach your hand for your Hand of the King Bottle Opener. It will surely be able to open any beverage in your keep, plus you will be able to show off your position of power!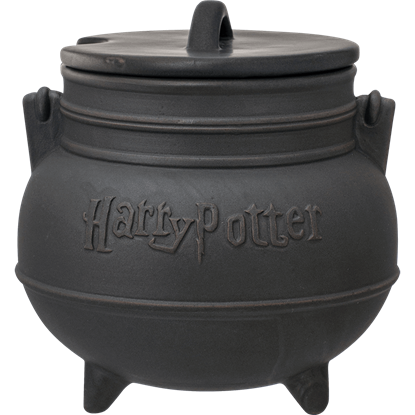 Item # MG-48013
Do you enjoy mixing up Polyjuice Potion, or is Dragon Poison more your style? Either way, you can make the act of drinking these potions much more enjoyable by consuming them out of this Harry Potter Cauldron Soup Mug with Spoon!