If your child wants to walk in the footsteps of their favorite superhero, give them the proper footwear. Superheroes Direct offers a selection of youth superhero and pop culture footwear based on and inspired by your kids favorite characters from the pages of comic books, TV shows, video games, and more. Shop kids costume shoes and kids everyday footwear decked out in the emblems and themes of their favorite video games. Our childrens superhero costume boots are perfect for any occasion that calls for a touch of super style, whether dressing up for a costume party or everyday pretend play. Sort through our assortment using our helpful filtering system to find childrens superhero shoes at the right price point, in the right color, and in the perfect size. Keep checking back for updates to our ever-growing selection of superhero and pop culture footwear fit for any aspiring young crime fighter or evil mastermind.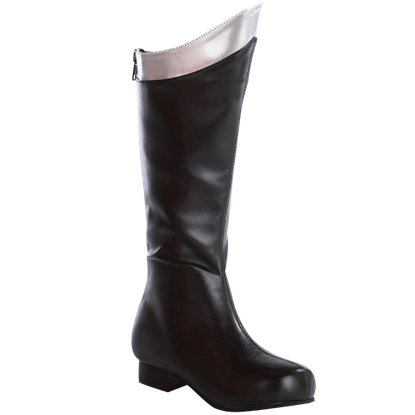 Item # FW1103
Encourage your child to follow the footsteps of their favorite comic book character with the Childrens Black Superhero Boots. The versatile style of this footwear adds to the fun of creating a costume that is uniquely their own.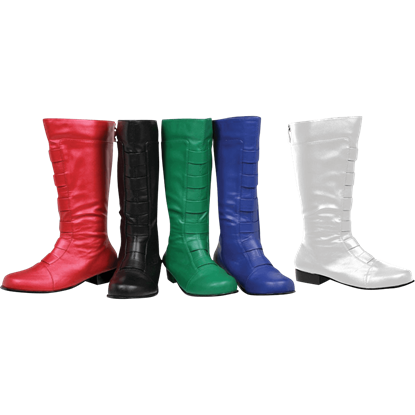 Item # FW1139
Finding the right shoes for your childs hero suit is almost futile! That fight is over thanks to the Kids Classic Hero Boots! Available in a variety of colors, these knee-high boots are just the thing to complete their hero costume!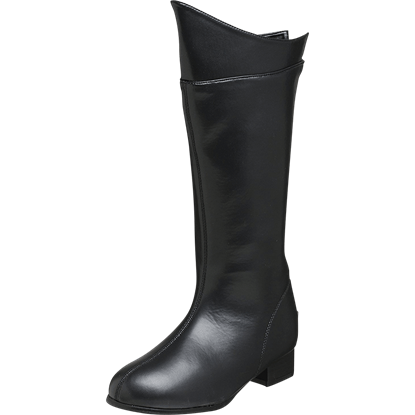 Item # FW1140
When your child is as lively as lightning, they need some super boots to match. Now they can have just that with the Kids Striking Hero Boots! These hero boots are sure to put a spark in their eyes from the moment they put them on!