Shop our selection of superhero and video game inspired jackets and sweatshirts for warm apparel featuring the logos and graphics of your favorite DC Comics, Marvel, and video game characters. Offering extra protection from the elements as well as an additional layer of style showcasing the comics, movies, and games you love, our superhero outerwear make great gifts for any fan of comic book characters. No matter the weather, a sweatshirt or jacket can be perfect for cold mornings, evenings, or offices. Much of our hooded apparel is designed to imitate the super suits and armor of specific heroes and villains so you can comfortably emulate your favorite character on any given day, while others feature video game logos or comic book illustrations.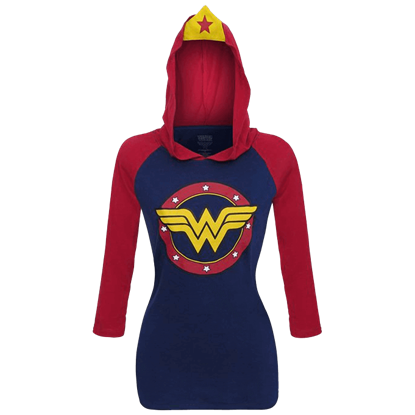 Item # BM-0399
It may not be the actual Wonder Woman costume, but the Wonder Woman Raglan Hoodie with Crown will make you feel more like our favorite Amazonian princess than ever before! Pull up the hood and let the cloth crown sit on your head!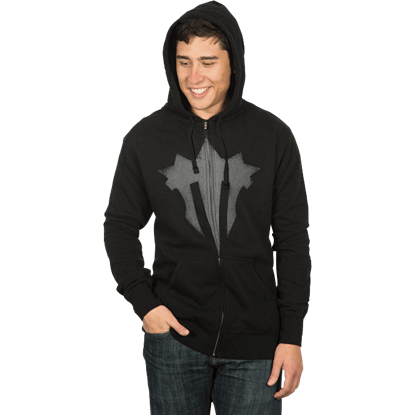 Item # NW-4954
Our bond is iron. Our will is unbreakable. Who will stand against us? The Iron Horde will once and for all prove its supremacy. The World of Warcraft Iron Horde Logo Hooded Jacket makes a great choice for showing your allegiance.