Killer Croc was afflicted by a mutation that has caused him grief and ridicule throughout his life, resulting in his killer intent. One day Killer Croc finally snapped, murdering his hateful aunt and never looking back. Portrayed in various forms with varying degrees of crocodile skin and features, Killer Croc has the might of a real crocodile plus some, as well as an acute animal instinct. Fans of this brutish supervillain are sure to find something to suit their tastes at Superheroes Direct, including our POP figures from the Suicide Squad film, where Killer Croc makes his latest appearance. Explore our selection of Killer Croc apparel and collections for high quality Killer Croc goods. Ever expanding, keep checking this Superheroes Direct for the latest in Killer Croc merchandise.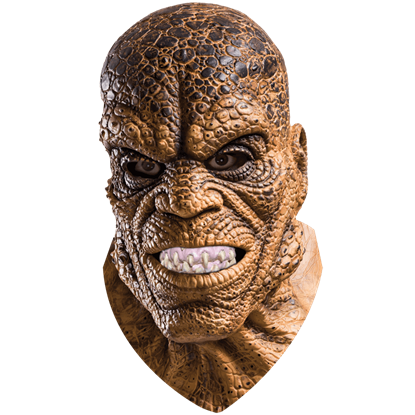 Item # RC-68851
With a rare genetic condition that bestowed him with a reptilian appearance, Killer Croc is a frightening villain to behold. Get the scaly skinned look of this Suicide Squad member when you wear the Deluxe Killer Croc Latex Mask.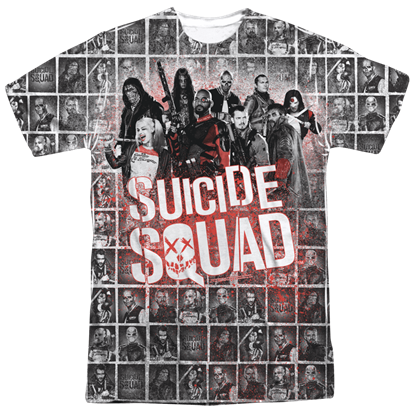 Item # ZB-2501
Suicide Squad is composed of criminals with strong personalities. Even when gathered for a group shot, their individual behaviors shine through. This Suicide Squad Mugshot Splatter T-Shirt makes a great addition to your wardrobe.