Billionaire businessman, scientist, and inventor, Lex Luthor is the founder of LexCorp and the chief archenemy Superman faces in his defense of Metropolis. Often charming and charismatic in demeanor, this power-hungry supervillain appears in most of the films, television shows, and games centered around Superman, opposing him wherever possible. At Superheroes Direct, we bring fans of Lex Luthor a variety of collectibles and apparel featuring his likeness from the comics and films, including t-shirts where he appears alongside various recurring DC villains and graphics of Lex Luthor in his warsuit. With apparel in both childrens and adult sizes as well as long and short sleeve variations, any fan of this supervillain is sure to find something here at Superheroes Direct. Keep checking back for updates to our growing selection of Lex Luthor gear.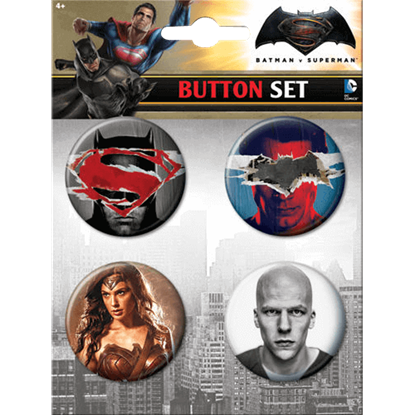 Item # AT-84956BT4
Two heroes form a reluctant team against an evil foe. A third warrior appears, bringing the epic DC Comics trinity to the big screen. Our heroes face a formidable villain in the Dawn of Justice Trinity vs. Lex Luthor Button Set.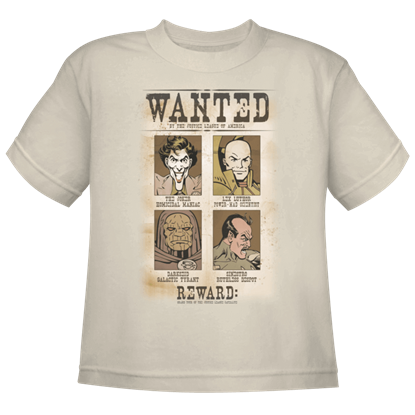 Item # ZB-3708
Displaying the faces of pure villainy in a design which resembles the appearance of a wanted poster from the Wild West, the Kids DC's Most Wanted T-Shirt is a terrific addition to the wardrobe of any child who loves comics.