For any and all combinations of your favorite Marvel characters, check out our Marvel Team-Ups category here at Superheroes Direct. Bringing you the collectibles and apparel featuring popular groupings of heroes, such as the Avengers, shop here for all your character mash-up needs. We offer diorama sets that include a variety of characters in their classic comic book garb, such as Spider-Man, Thor, Iron Man, Deadpool, Captain America, and more, perfect for starting up any collection of figures. Many of our home decor items, t-shirts, and drinkware, accessories, and keychains are emblazoned with the characters and logos from the MCU Avengers films, including Age of Ultron and Avengers Assemble. Here you can find sets of socks, jewelry, and other accessories all displaying multiple characters from the massive Marvel universe. Rounding out our selection are collectible playing cards, perfect to have on hand at any gathering of super friends. Our Marvel Comics t-shirts are also available in youth sizes, perfect for any young heroes in training.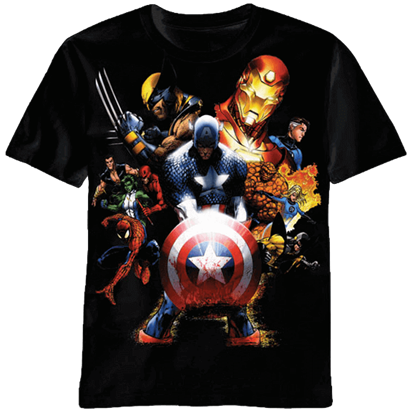 Item # NW-V2190MS
If there is one team of heroes you do not want to cross, it is the Avengers. Not only do they count some of the greatest heroes as their members, but as this Ultimate Marvel Team-Up T-Shirt shows, they also have contacts with others too.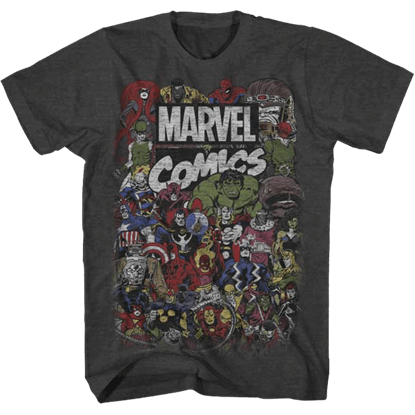 Item # NW-MVRC906MSC3P1XX
Marvel comic books have a thorough and intriguing history, and the universe has collected a multitude of important characters over the last several decades. Commemorate these pop culture icons with the Vintage Marvel Comics T-Shirt.