Perfect to wear while sleeping or when saving the world in comfort, our sleep shorts and pajama pants at Superheroes Direct are versatile comfort clothes that add a superhero flair to any day off. We offer pants based on heroes and villains from DC Comics and Marvel, as well as pants and shorts showcasing the logos of popular video games, like Call of Duty. Featuring logos on the hips and down the legs, our variety includes iconic characters like Batman, Superman, the Punisher, and more. With drawstring elastic waists, soft comfortable fabrics, and relaxed constructions, these comic and video game inspired pants make great gifts for anyone who values both comfort and style on their days off. Keep checking back here at Superheroes Direct for additions to our selection of superhero pants and shorts!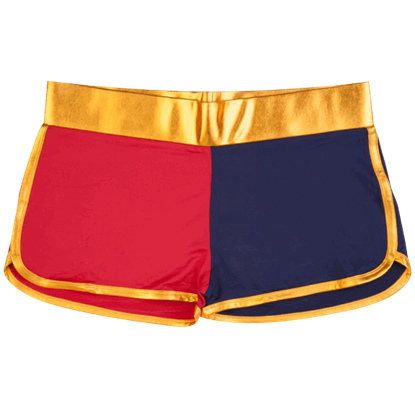 Item # BM-0334
Inspired by the outfit worn by Margot Robbie in the 2016 film, these Suicide Squad Harley Quinn Booty Shorts display the parti-colored red and blue that Harley is so fond of wearing. These hot pants are perfect for a cosplay outfit.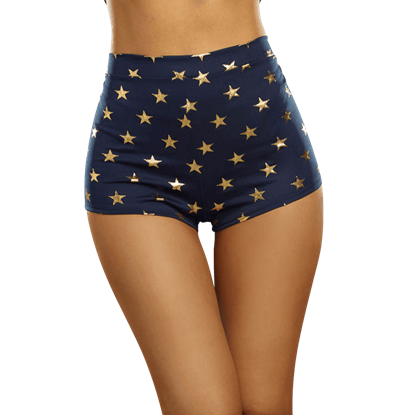 Item # DG-10338
Be the superstar that you are when you wear these Super Star Womens Costume Shorts. Combine the marvelous star spangled shorts with other pieces to create your own crime fighter look, or wear them any day you want to feel super!