Representing everything the Flash stands against, Reverse Flash is the antithesis of the speedster hero. Reverse Flash first appeared in 1949 as the Rival, but has since become the name of multiple antagonists throughout DC Comics history, most recently appearing as a main opponent Barry Allen faces in CW television series The Flash. With typically equivalent abilities and often wearing a suit nearly identical to that of the Flash, but with the colors reversed, this wicked speedster seeks to gain power, cause destruction, and exact revenge on those who have wronged him. At Superheroes Direct, we provide fans of this superfast supervillain with a variety of apparel inspired by and featuring Reverse Flash, including t-shirts for both children and adults emblazoned with the logo of the Reverse Flash, as well as Reverse Flash figure sets and other collectibles.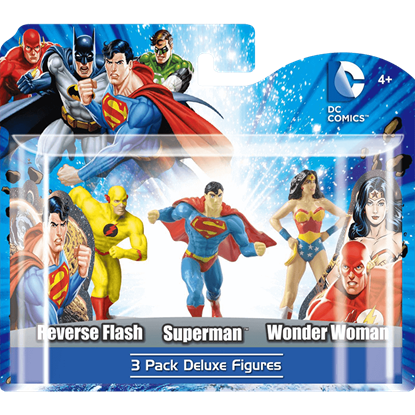 Item # MG-45223
Every character, including both superheroes and villains, are vital to the stories that make our favorite comics so great. Display three of the most iconic figures of comic book fame with this Deluxe DC Characters 3 Piece Figure Set!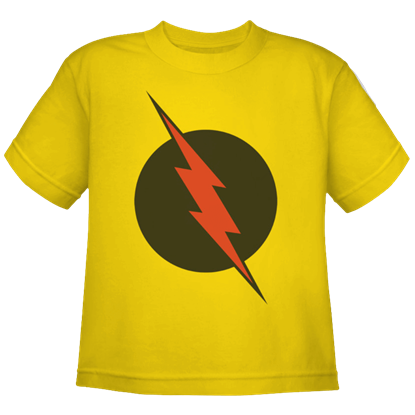 Item # ZB-3588
An incredibly eye-catching piece of comic book apparel which any young fan of the Flash or his enemies will surely enjoy, the Reverse Flash Kids T-Shirt displays the logo of those who have imitated the Crimson Comet.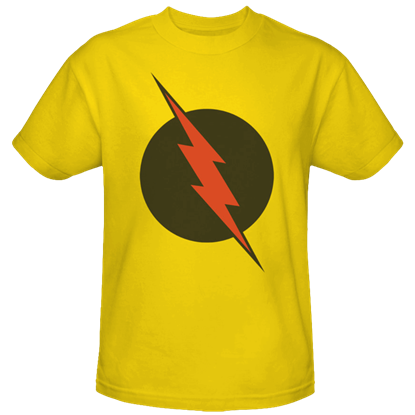 Item # ZB-3587
A wonderful comic theme shirt which is excellent for displaying your love and knowledge of comic books, the Reverse Flash T-Shirt features the modified logo of the Flash which his evil intentioned imitators have adopted.