A subcategory of Kitchen Accessories, we at Superheroes Direct bring you our assortment of superhero salt and pepper shakers. The perfect gift for comic character enthusiasts or functional addition to any superhero kitchen decor, you cannot go wrong with these seasoning dispensers. Depicting adorable versions of beloved characters such as Spider-Man, Captain America, and Iron Man, our POP salt and pepper shakers feature the classic POP figure look, including large square heads, big eyes, and petite bodies. Keep checking back here at Superheroes Direct for updates to our ever-growing variety of salt and pepper shakers, as well as our Kitchen Accessories section for more delightfully superhero-themed home decor.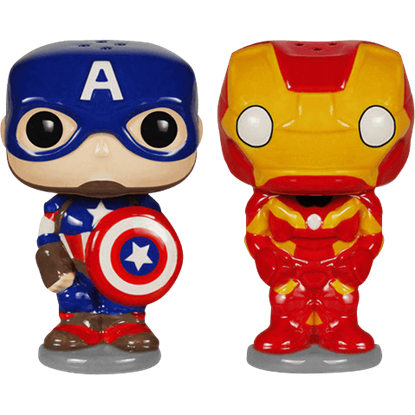 Item # FK-5600
You never know where Ultron, Loki, or any other Avengers villain could possibly be lurking, so make sure that your dinner table is always protected from danger with these Captain America and Iron Man POP Salt and Pepper Shakers!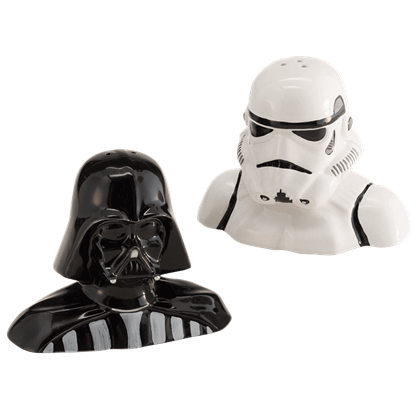 Item # VP-54017
Show off your love for the unforgettable villains of the Star Wars universe with these charming sculpted salt and pepper shakers! The Star Wars Villain Salt and Pepper Set includes a pair of Darth Vader and Stormtrooper shakers.