After receiving an emergency blood transfusion from her cousin Bruce Banner after a car accident, lawyer Jennifer Walters awoke with the attributes of the Hulk'superhuman strength, speed, and size as well as a bright green complexion. Like her cousin, her abilities increase with anger, although she retains much more of her personality and awareness when transformed. First appearing in comic book form in 1980, She-Hulk has since appeared in TV series and video games. Here at Superheroes Direct, we bring fans of this ultra-strong superheroine a variety of apparel and collectibles, including costumes and t-shirts in womens cuts that feature She-Hulk in all of her green glory. Keep checking back for more updates to our selection of She-Hulk gear here at Superheroes Direct.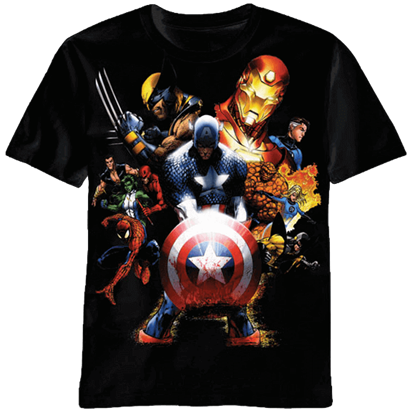 Item # NW-V2190MS
If there is one team of heroes you do not want to cross, it is the Avengers. Not only do they count some of the greatest heroes as their members, but as this Ultimate Marvel Team-Up T-Shirt shows, they also have contacts with others too.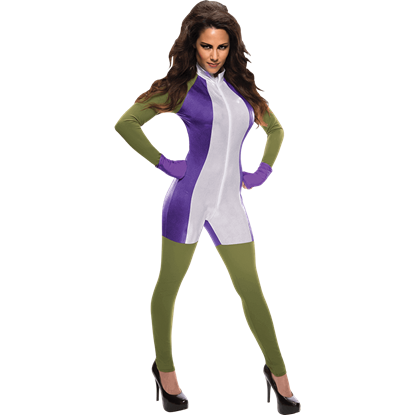 Item # RC-820015
After receiving an emergency blood transfusion from her cousin, Bruce Banner, Jennifer Walters gained a moderated form of his Hulk transformation. The Womens She-Hulk Costume makes a fantastic dress up option for lady heroes.