Once a meticulous anthropologist who spent his days reconstructing the ruins of ancient civilizations, Thaal Sinestro was given a ring of power by an injured member of the Green Lantern Corps to defend himself from imminent danger. After the danger had passed, and the Green Lantern asked for his ring back, Sinestro killed him, already infatuated with his new power. Ultimately banished to the antimatter universe and dishonorably discharged from the Green Lantern Corps, Sinestro became a devious villain, bent on revenge against those who had wronged him. For fans of this Yellow Lantern, we at Superheroes Direct offer an assortment of collectibles and apparel, including t-shirts featuring this classic supervillain as well as his iconic symbol, both available in childrens and adults sizes.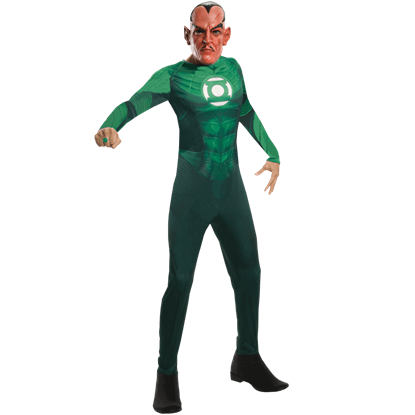 Item # RC-880231
Although Sinestro is originally a member of the intergalactic Green Lantern Corps and trained new members, he is eventually banished for abusing his power. This Adult Sinestro Costume depicts Sinestro when he is Hal Jordans mentor.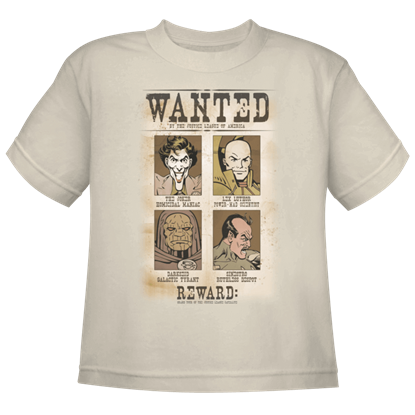 Item # ZB-3708
Displaying the faces of pure villainy in a design which resembles the appearance of a wanted poster from the Wild West, the Kids DC's Most Wanted T-Shirt is a terrific addition to the wardrobe of any child who loves comics.