Shop our supply of tank tops here at Superheroes Direct for all varieties of sleeveless shirts. Our shoulder-baring superhero apparel is perfect for wearing out in the sun during warmer months or layering under a cardigan when it gets chilly. Many of our tank tops are designed to mimic the outfits of heroes and villains, such as the Ms. Marvel Suit Sleeveless Top. Featuring flattering cuts as well as graphics inspired by your favorite superheroes, villains, and video game characters, our tank tops are ready to add their super-powered style to any wardrobe. Keep checking here at Superheroes Direct for updates to our selection of superhero and video game tank tops!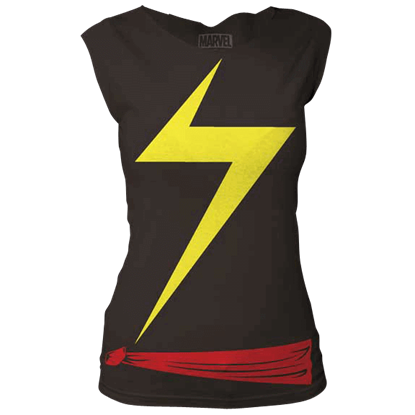 Item # NW-MMARCT1
Several different women have worn the suit of Ms. Marvel throughout the years, the most well-known being Carol Danvers. Join the ranks of this powerful and iconic female superhero by wearing this Ms. Marvel Suit Sleeveless Top!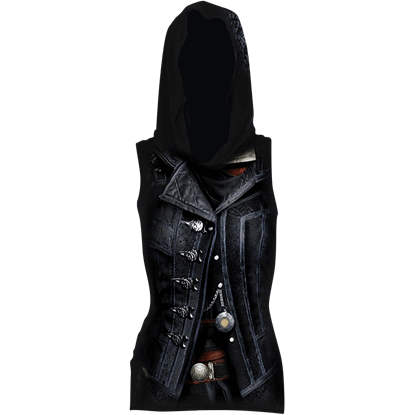 Item # SL-00842
The Assassins Creed Syndicate Evie Hooded Tank allows the female gamer to take on the role of 19th century Master Assassin without forsaking modern comfort. Keep cool this summer while mimicking the style of Dame Evie Frye.