Historically Captain Americas sidekick throughout his WWII era exploits, Bucky Barnes first appeared in 1941. It was not until 2005 that Marvel Comics resurrected this character as a brainwashed, evil assassin. Appearing in recent Marvel Cinematic Universe Captain America and Avengers films, as well as being a central focus of the 2014 film Captain America The Winter Solider, this hero turned villain seeks to redeem himself, reverse his brainwashing, and make a full recovery back to his old state of mind. For fans of the complex Winter Soldier, Superheroes Direct offers Winter Soldier costumes for children and adults, t-shirts featuring graphics from the MCU films, as well as other apparel themed around Bucky Barnes. Our Winter Soldier POP figures look great next to Captain America collectibles or as part of any Avengers figure set. Keep checking back here at Superheroes Direct for more Winter Soldier merchandise as it becomes available.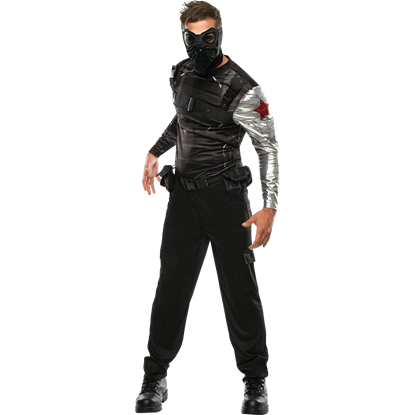 Item # RC-886329
Did you love the second installment of the Marvel Captain America movie universe? If so, then you can dress as the mysterious enemy with a metal arm when you choose the Adult Winter Soldier Costume as your Halloween outfit.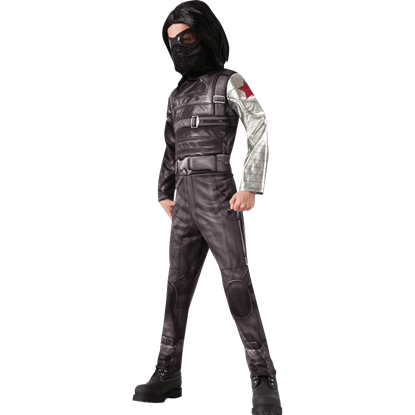 Item # RC-885081
For fans of Captain America The Winter Soldier, the Kids Winter Soldier Costume makes a fantastic way to relive the experience! This costume lets your child dress as Bucky Barnes in his Winter Soldier ensemble.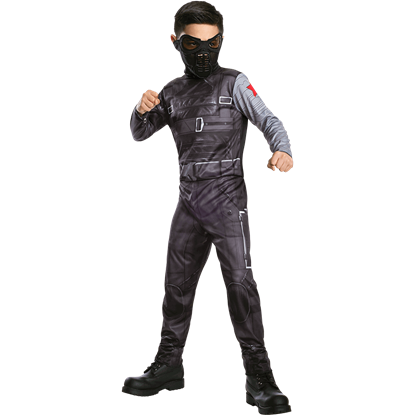 Item # RC-885076
Young fans of Captain America The Winter Soldier will be delighted to dress as the mysterious soldier from the film! The Kids Winter Soldier Jumpsuit Costume lets your child pretend to be the best friend-turned-enemy of Steve Rogers.